Today's My Friday's Fancies is all about road trip attire. I'm not one of those girls that gets all dolled up to get in the car. I go for comfort! I always hope I don't see anyone I know when I'm traveling and as sure as I'm thinking, "I look awful but I'll never see anyone I know in the middle of no where Alabama", sure enough I do. Does that ever happen to you? Well today's inspiration board is something I would wear on a trip, and not worry if I run into that always put together friend that we all seem to have!
When I think comfort and stylish, two brands come to mind...Michael Stars and Toms. These are two of my favorite brands so I had to feature them. Splendid is top on my list as well!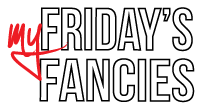 What do you think of my road trip attire?