Today, My Friday's Fancies is all about beach wear, and as I am currently packing for a little beach vacay, (yea!!!) dressing the part is fresh on my mind. If you've seen some of my recent posts, it is no secret that I'm a huge fan of the one piece bathing suit this year. It's so on trend as well as flattering, so I'm going to showcase one of my favorite suits I'm gushing over this summer. This amazing suit, from Splendid, can be worn three ways for three different outings just by adding a few key pieces to complete the looks.
$97
Cheap Monday maxi skirt
,//
Splendid one piece swimwear
, $97 //
BP. bp shoes
, $60 //
Amrita Singh 18k jewelry
, $100 //
Monserat De Lucca brass jewelry
, $70 //
Keep Calm and Go To the Beach Pillow
, $54 //
Surf's Up Beach Sack by Echo
, $58
If you want to join in on My Friday's Fancies head on over to Long Distance Loving to be a part of all the fun!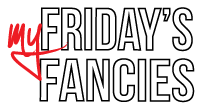 So what do you think of this versatile swim suit from Splendid?