Today's My Fridays Fancies are all about color blocking. I love to color block since it means you can mix and match varies colors and pieces you already own to make a new, totally on trend outfit. Here's my idea of a fabulous color block ensemble similar to the one Olivia Palermo is wearing...all for less than $100 of course!
ASOS leather clutch

$58 - asos.com


Shiseido gift sets kit
$80 - nordstrom.com
If you enjoy My Friday's Fancies, link up on Long Distance Loving to share you own outfit inspiration boards!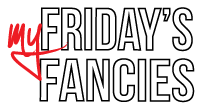 Do you all like the color blocking trend?