My Friday's Fancies today is dedicated to an idea close to my heart.....game day attire. I've done a
post
in the past about this same subject, so today, I'm bringing you another one of my favorite ensemble to wear when cheering on my Vols. I actually wore this outfit last weekend when we were completely creamed by the Florida Gators. Oh well, it was a fun day out anyway! Here's a picture of my friend Bethany and me at the game when I was wearing the outfit....
As I stated in my earlier post, I'm all about the game day dress, so I found these pieces for my board today similar to the one I wore last weekend.
Shift dress
, $52 / Crafted
denim jacket
, $65 /
High heels
/
Scarve
, $63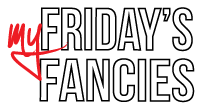 So What's Your Game Day Attire?